An Update on Ren Protocol and ibBTC
In light of the bankruptcy announcement involving Alameda Research, the parent company to Ren Protocol, BadgerDAO is taking proactive measures to ensure the safety of vault depositors and ibBTC holders.
Moving forward BadgerDAO will no longer support Ren Protocol or any Ren assets. This is prudent with the uncertainty of Alameda Research and FTX's future as they progress through the Chapter 11 proceedings and the fact that ibBTC is exclusively backed by the renCRV LP token (renBTC/WBTC pool). It's in the best interest of Badger users to remove exposure to renBTC IMMEDIATELY.
Immediate Next Steps
Further development and support for ibBTC is discontinued and the product will be deprecated
ibBTC CRV LP and Ren CRV LP vaults in the Badger app will be discontinued
ibBTC minting is disabled and redemption will remain open for the foreseeable future to allow users to exit
Withdrawal fees for the ibBTC and Ren CRV LP vaults have been removed to allow for a seamless exit. Any redemption fees of ibBTC if incurred will be reimbursed at a later date.
IMPORTANT
This is a PROACTIVE measure and currently the Renbridge is functional and users can release renBTC to native Bitcoin on the Bitcoin blockchain if they so choose. It is recommended that users check https://explorer.renproject.io/ to confirm the bridge is still operational before proceeding.
How to Remove Exposure
ibBTC CRV LP Holders
Users who have their ibBTC CRV LP position deposited in the corresponding Badger vault must first withdraw from the vault.
The next step requires users to withdraw from the ibBTC Curve pool. At this point users can choose 1 of 3 assets outside of renBTC to withdraw from the pool.
If users choose to withdraw wibBTC from the curve pool, they will need to return to the Badger app to unwrap wibBTC to ibBTC.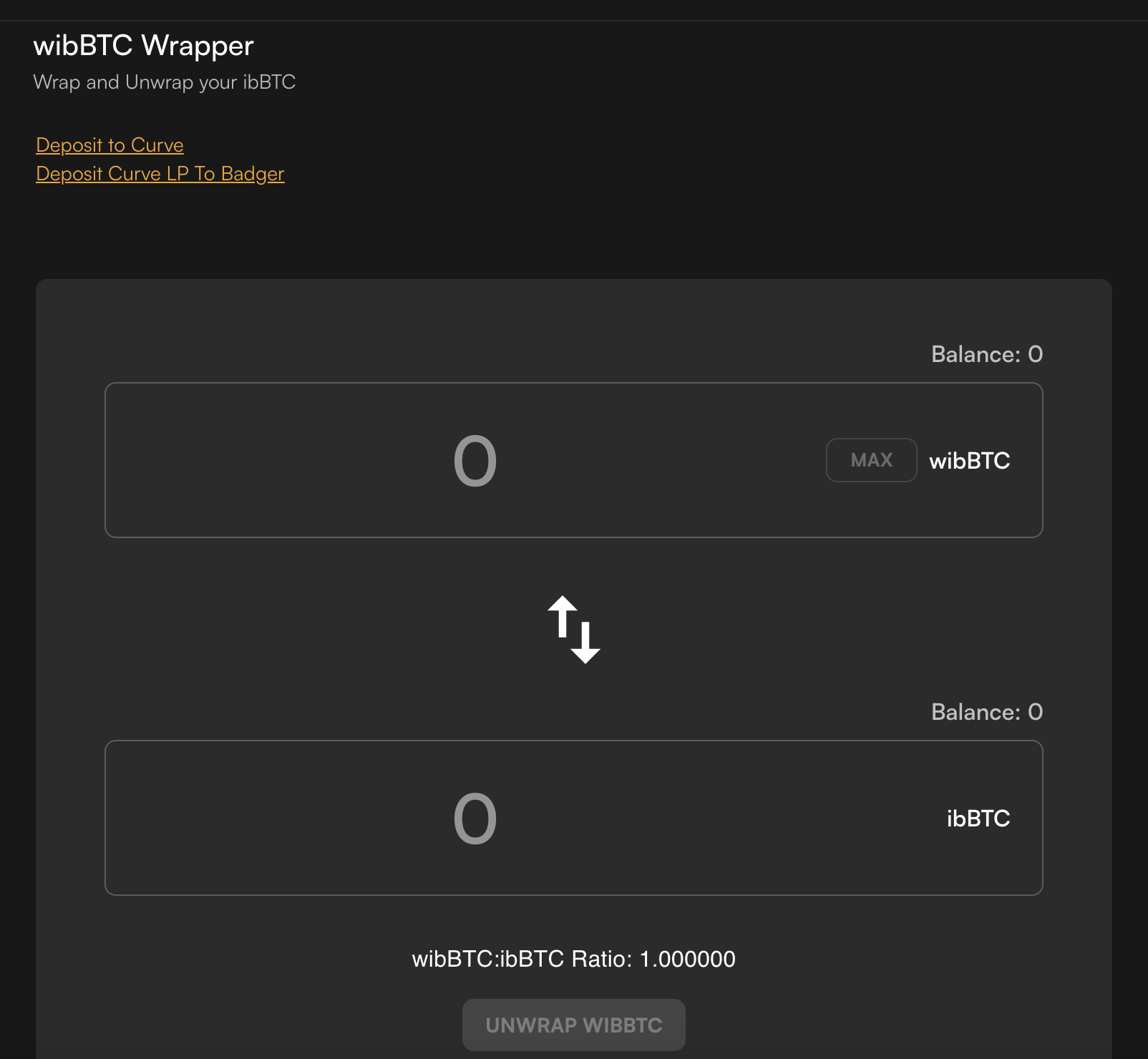 Slippage Risks
As the BTC Curve pools become imbalanced (pool weighting is primarily in renBTC for example), the slippage costs for withdrawing or swapping will increase. Users should be conscious of the amount of slippage they might incur based on the action taken. To reduce slippage, users can consider alternative ways to exit. Other options include, Redeeming ibBTC for Ren CRV LP and withdrawing from that pool or withdrawing renBTC and bridging back to native BTC.
Naked ibBTC Holders
If users are holding ibBTC or just unwrapped their wibBTC, they can redeem for the Ren CRV Badger vault position here.




Subsequently they would need to withdraw from that vault to receive the Ren CRV LP token and proceed to Curve.fi to withdraw from that position.

At the time of writing this Curve pool is weighted 75% towards renBTC and withdrawing to WBTC will incur slippage (0.17% right now). As mentioned above users should be very conscious of how slippage changes if the pool becomes more imbalanced and decide on the exit path that best suits them.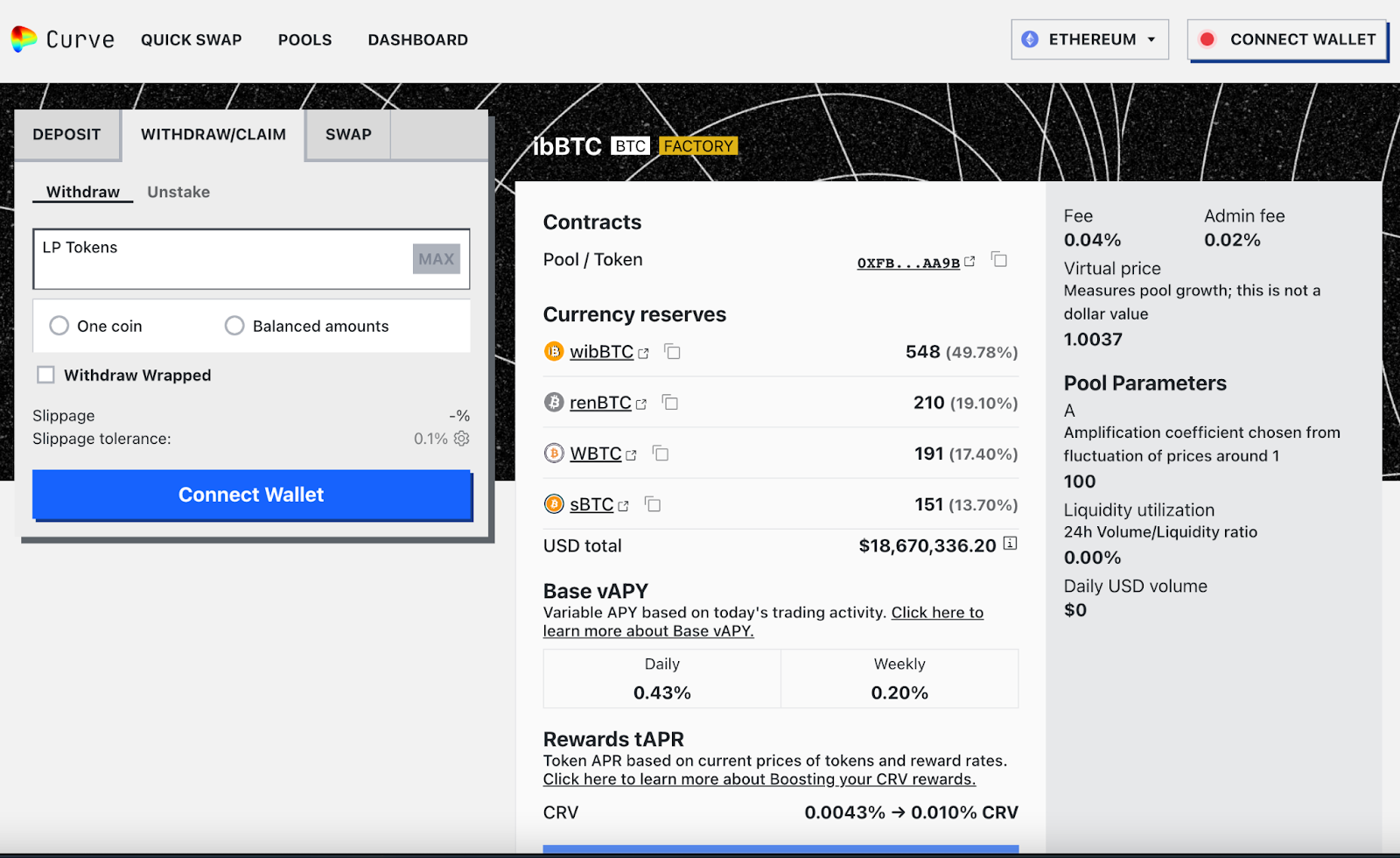 RenBTC Holders
Currently the Renbridge is functional and users can release renBTC back to native Bitcoin on the Bitcoin blockchain. If the Curve pools become imbalanced and you're unable to withdraw/swap to a different synthetic BTC or slippage is not tolerable, as long as the bridge remains functional users can get out of their position using the Renbridge.
Use the Renbridge >> https://bridge.renproject.io/release
BadgerDAO will continue to focus on further decentralizing the protocol and removing all points of potential censorship risk.
This week was another reminder of the importance of building transparent, open and immutable financial rails. Badger has an obligation to see this through and DeFi will prevail.
Be relentless, Be Badgers.